The Amateur Historian, if you, Gentle Reader, have not yet noticed, is a huge fan of Sir Thomas Lawrence's portrait of the actress Elizabeth Farren, who later became the Countess of Derby. Elizabeth Farren was more famous for her re-interpretation of roles than any debut performances in them and more famous still for her propriety.
Horace Walpole,
pretty much the go-to guy for nicknames, gossip and information about Georgian society, wrote to
Mary Berry
:
"In the evening we [himself and his life-long friend
Field Marshal Conway
] went together to Miss Farren's, and besides her duenna-mother, found her at piquet with her unalterable Earl. Apropos, I have observed of late years, that when Earls take strong attachments, they are more steady than other men."
Said unalterable Earl was the Earl of Derby, and the reference to Earls being more steady than other men is a not-so-subtle hint to Horace Walpole's own devoted friendship to Mary Berry, who later became his literary executrix and the editor of his correspondence.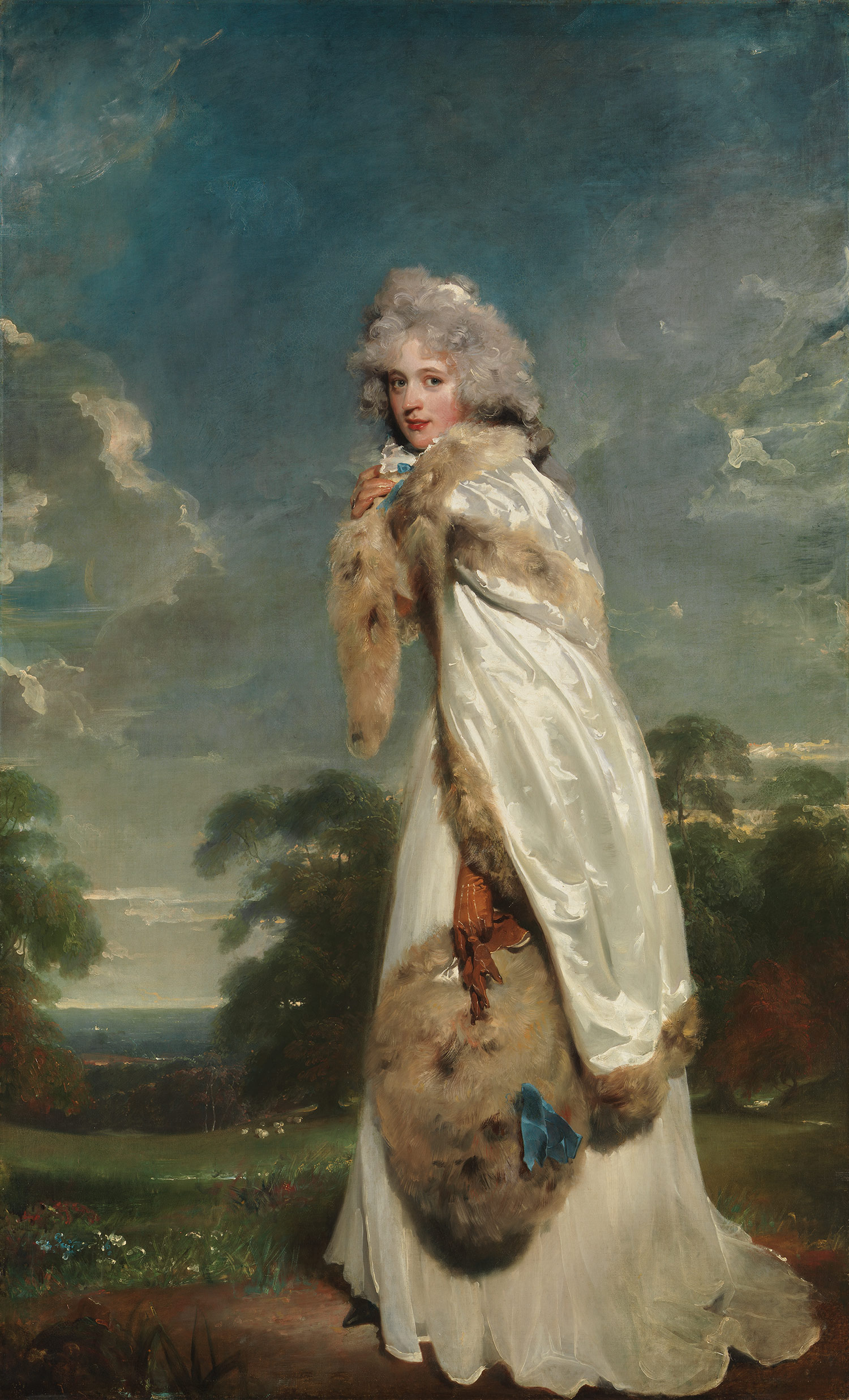 According to John Fyvie's
Comedy Queens of the Georgian Era
, Lord Derby and Miss Farren occasionally did manage to meet without Mrs. Farren's chaperonage, usually during Sheridan's School for Scandal, where Miss Farren took on the part of Lady Teazle. Rumor had it that when Derby left his box during the screen scene in
School for Scandal
, (i.e. when Lady Teazle, visiting Joseph Surface's home with somewhat scandalous intentions in mind, hides behind a screen to avoid her husband, Sir Peter), he snuck onstage to see Miss Farren.
One diarist wrote that, "one always wished the screen would fall a little earlier than usual, so one might see Sir Peter confronted with a very different sort of lover than the one trying to keep him from knocking down the screen."